Carmen C. Cook - PARTNER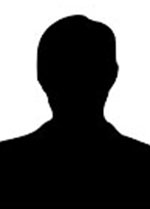 Carmen Cook has extensive experience in patent preparation and prosecution, both domestic and international, and strategic patent counseling. Ms. Cook also performs patent invalidity and infringement analysis and provides patent opinions. Ms. Cook's technical expertise includes analog and digital circuit design, semiconductor devices and fabrication processes, digital imaging processing, wireless communication systems, and cloud security.

Prior to joining Innovation Counsel, Ms. Cook was a partner with Patent Law Group LLP of San Jose, CA and was at Van Pelt, Yi & James, LLP. Before becoming a lawyer, Ms. Cook held various engineering and management positions in the semiconductor industry and had substantial experience in circuit analysis, semiconductor devices and fabrication.

Ms. Cook received a B.S. in Electrical Engineering with distinction from the University of Rochester, and a M.S. in Electrical Engineering from Santa Clara University. She received her J.D. from the University of California, Hastings College of the Law.
Ms. Cook can be reached at: ccook@innovationcounsel.com.
Professional Licenses
Admitted to State Bar of California
Registered with United States Patent and Trademark Office
Licensed to practice before the Northern District of California
Education
University of California Hastings College of the Law, J.D.
Santa Clara University, M.S. Electrical Engineering
University of Rochester, B.S. Electrical Engineering with distinction